The collaborative original soundtrack to the game is now available on Bandcamp and YouTube!
For this new OST composed of 6 tracks, Accidental Queens again turns to numerous musicians who have worked on previous projects from the studio ("A Normal Lost Phone" and "Another Lost Phone"): Yponeko (ft. Juliet), Cédric Ménendez, Alexandre Inglebert, Your Wife Last Night, Araignée du Soir and Hector Bonte (ft. David Coburn).
Each artist brings their personal touch to the OST, which features diverse musical genres including rock, pop and electro. The ensemble harmonizes around an indie style similar to the values embodied by the studio.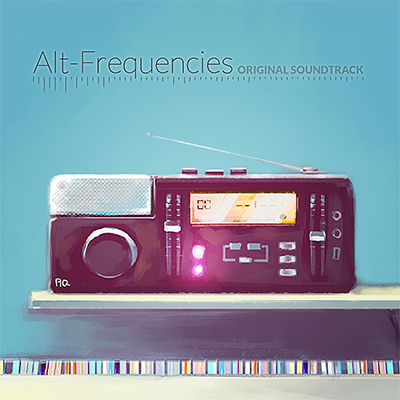 More surprises are coming around the soundtrack and the release on all streaming platforms is planned soon!
Game Description:
Alt-Frequencies is an audio mystery game where you use the airwaves to open the world's eyes to the truth. Record, rewind time and broadcast snippets of radio shows to expose radio hosts, conspiracy theorists, politicians, underground activists – and a dog.