The soundtrack of Road 96, a game developed by the French studio Digixart, is now available on YouTube, Bandcamp and all streaming platforms as well as for pre-order in double vinyl and double CD editions.
The Road 96 soundtrack is a collaboration of many artists: The Toxic Avenger, Cocoon, Robert Parker, Daniel Gadd, Volkor X, Kalax, Alexis Laugier and S U R V I V E. Through 28 tracks, you will go through different styles such as synthwave, electro or even pop. A soundtrack with various atmospheres, announcing a colourful game.
A tribute to 90s to create the perfect mixtape for an unforgettable road-trip.
YouTube: https://www.youtube.com/watch?v=VpYwKVDWdLc&list=PLtzah_dj5hUUUffHt-sUFn2QDjgS4XgHK&index=1
Bandcamp: https://road96.bandcamp.com/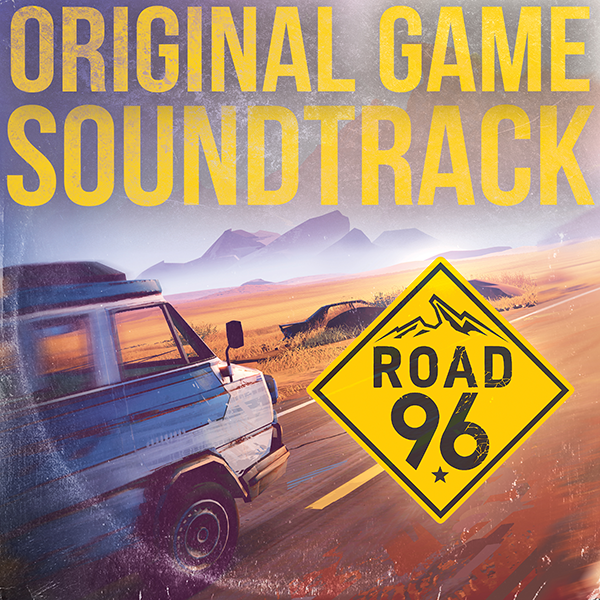 The original soundtrack is also coming in a black and yellow Double Vinyl edition as well as in a Digipack Double CD edition. Pre-orders have already started on our G4F Records store, shipping will start by the end of 2021.
The Road 96 demo is available on Steam during the Steam Next Fest. The full game is coming this summer on PC and Nintendo Switch.