The Haven soundtrack will be available in a double vinyl and CD edition!
You can pre-order a physical copy of the Haven soundtrack, composed by Danger (whose work was already featured on Furi), from our store today. Choose between two versions of the soundtrack:
A 180 g double vinyl edition in a "pastel grain" textured gatefold cover designed by Yukio Takatsu (Japanese animator and director).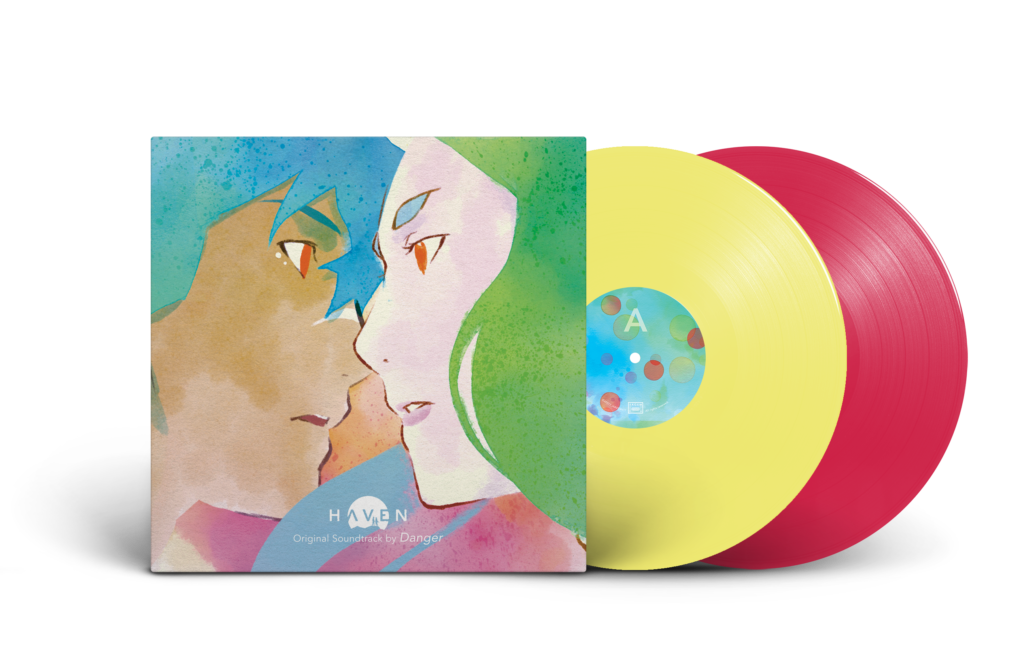 A CD edition – 6-panel Digipack + 8-page booklet.
We're also offering bonus items if you pre-order (please note that there are limited supplies of editions signed by Danger available!). Find out more and pre-order your copy through our store (delivery is scheduled to begin in late January 2021).
The first single, "04:42 Still Free" by Danger, is available on Bandcamp, Spotify and several other platforms. This track is the perfect way to get a taste of the incredible work done by Danger on Haven's complete soundtrack.
Learn more about the game's music and Danger's inspiration in this interview on The Game Bakers blog: https://www.thegamebakers.com/interview-of-danger-composer-of-haven-soundtrack/
Haven, the latest game from the team at The Game Bakers (Furi, Squids Odyssey, etc.) will be released on December 3rd for PC, Xbox Games Pass (Series X and One) and PS5. Check out the trailer announcing the release date.