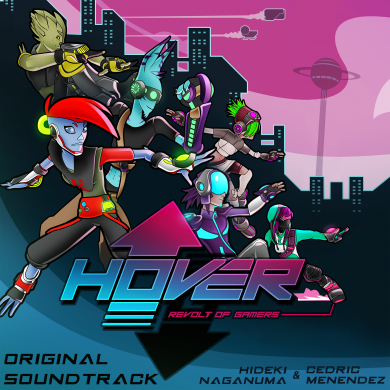 Listen to the original soundtrack to Hover : Revolt Of Gamers released on June 9, 2017.
Soundtrack composed by Cédric Menendez and Hideki Naganuma (Jet Set radio composer).
A futuristic electro soundtrack similar to Jet Set Radio unique style. A mix between modern electro from Cédric Menendez and the Japanese madness from Hideki Naganuma.
Hover : Revolt Of Gamers is a fast-paced parkour game in a futuristic open world. After the success of the Kickstarter campaign in 2014 and a long period in Early Access, the game offers now many challenges to perform single or multiplayer.