After the digital edition (now available for only €10) and the vinyl, make way for two more editions!
You can pre-order a physical CD edition of the original soundtrack to Furi from Bandcamp for €15. This two-compartment digipack comprises 18 tracks from the OST (view on Bandcamp). Takashi Okazaki designed the CD and cover, and the CDs will be shipped out in June.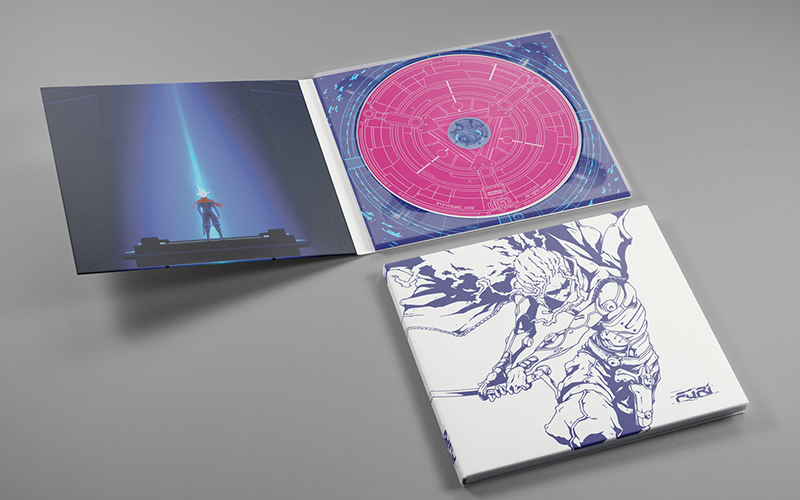 A physical collector's edition of the game (Furi Definitive Edition) will also be available in June.
The PC edition is a Blu-ray priced only €29.99, containing:
The game
The original soundtrack
The One More Fight DLC
A booklet
A sticker
Artwork
A Steam code to download the game
The PS4 edition also costs €29.99 and contains:
The game
A code to download the original soundtrack from Bandcamp
The One More Fight DLC
The PS4 collector's edition is limited to 5,000 copies!
The original soundtrack to Furi is available on Bandcamp:
Listen to the album on YouTube:
Furi is an action game developed by The Game Bakers, in which the player is a hero detained in a strange prison who has to fight his way out to freedom. Released in 2016, the game was praised for its original soundtrack.