Here's our selection of video game soundtracks released in August 2021.
This is a non-exhaustive list without any classification hierarchy. We invite you to discover new soundtracks that will brighten up your day! 🙂
---
Dreamscaper, Dream and Escape
Composer: Dale North
Genre : Orchestral
Dreamscaper is the new game from Afterburner Studios, published by Freedom Games and Maple Whispering Limited. The player plays Cassidy, a young woman suffering from depression. To fight her discomfort, we go through various adventures in her subconscious. The story is already pretty interesting, but so is the music made especially for the occasion.
Dale North is the songwriter behind the Dreamscaper soundtrack. This isn't his first attempt, he's already produced several soundtracks for other video games. He can be found in particular on Sword of the Necromancer's soundtrack. But if you remember, we talked about this game in our January edition. Sinesita was the main composer, but Dale North contributed.
When it comes to Dreamscaper, the artist takes care of the entire musical part of the game this time. He knew how to perfectly vary genres and atmospheres. We find ourselves immersed in heterogeneous atmospheres, on the whole. Even though most of the soundtrack is orchestral, you can still hear Jordan Chin's electric guitar from time to time. However, the main theme of dreams and escape is well respected, particularly with his compositions that accompany us during the exploration phases.
So it's without too many surprises that our song choice will focus on a rather soft piece of music, conducive to dreaming. Go and discover the track, "Waking World (Exploration)", which will help you relax after a hard day.
Links to Listen/Buy the Album
---
Axiom Verge 2, Retro-Styled
Compositeur : Thomas Happ ft. Mayssa Karaa
Genre: 8-Bit Electro
Axiom Verge 2 is a game orchestrated by the one and only, Thomas Happ. The story of this game is independent from the previous installment, so no worries if you haven't played the first Axiom Verge. In this retro-styled "metroidvania", you'll explore a parallel world similar to Earth, filled with the remains of an ancient civilization with advanced technology.
What's striking about Axiom Verge 2 is that not only did Thomas Happ manage to win us over with his game, but he also managed to produce an 8-Bit Electro soundtrack in line with this pixelated universe. In addition, the bewitching voice of singer Mayssa Karaa fits perfectly with certain songs, adding an oriental side that we particularly appreciate.
We advise you to listen to the track, "Moonson (feat. Mayssa Karaa)". You'll be transported through desert expanses…
Links to Listen/Buy the Album
---
Hoa, A Rarely Felt Softness
Composer: Johannes Johansson
Genre: Orchestral
Hoa's video game experience is a rarely felt softness. Developed by Skollcat Studio and published by PM Studios as well as CE-Asia, Hoa is a puzzle and platform game. The graphics are hand-painted and stunningly beautiful.
Added to all this is an emotionally charged soundtrack composed by Johannes Johansson AKA Akmigone, best known on Swedish television for covering the famous nursery rhyme "Twinkle Twinkle Little Star" on Sweden's Got Talent.
His work on Hoa is indicative of the artist's talent. His pieces are soothing and take us into a magical world.
We fell in love with the title, "Dance of the Ladybugs" which reminds us of the music from Ghibli studios animated films.
By the way, we've managed to find you a live recording of the main theme song for your viewing and listening pleasure! Enjoy 🙂
Link to Listen/Buy the Album
---
HADES, An Incredible Masterpiece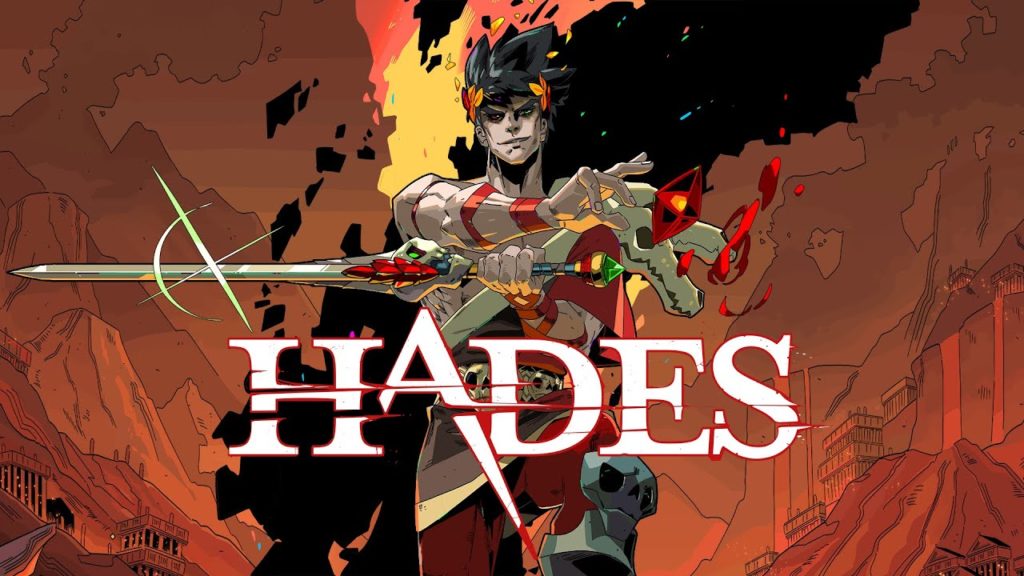 Composer: Darren Korb
Genre: Different genres are represented but we find mainly rock with vocals, electric guitar, orchestra, mandolin, etc…
What? What do you mean it came out in 2020? Yes maybe, but the version for PlayStation 4, PlayStation 5, Xbox One and Xbox Series was released in August 2021, so technically that's what counts 😅 ….
Alright, enough trying to defend ourselves, it's true that the HADES game developed and published by Supergiant Games has been officially available since September 2020 on PC and Switch. It's also been possible to play it in early access since December 2018. It was nominated and awarded in several categories at the Game Awards, BAFTA among others.
In this dungeon crawler roguelite, you'll play Zagreus trying to escape the underworld ruled by your father Hades. Using elements of Greek mythology, you'll have to overcome a whole bunch of tests to try and reach Mount Olympus. That's the general overview of the story, we won't tell you anything else so that you can discover the game for yourself.
Now let's move on to the soundtrack. All the music in the game, except "On the Coast" and "In the Blood", was produced, performed, recorded and mixed by Darren Korb. Regarding the track, "On the Coast", it was mixed by Steve Kempster, produced by Austin Wintory and Darren Korb, then arranged by Austin Wintory. "In the Blood" was mixed by Steve Kempster and Darren Korb, produced by Austin Wintory and Darren Korb and the orchestra was arranged by Austin Wintory. Here's a video explaining their work on the soundtrack.
Darren Korb is a multi-talented artist who created an incredible masterpiece. Mixing orchestra, vocals, electric guitar, mandolin and many other instruments, the soundtrack of the HADES game is a rich production.
Several songs definitely caught our attention, but "Lament of Orpheus" particularly captivated us. What could be a better choice than this track corresponding to the hero of Greek mythology known for his lyre and his musical gifts?
To Listen/Buy the Album